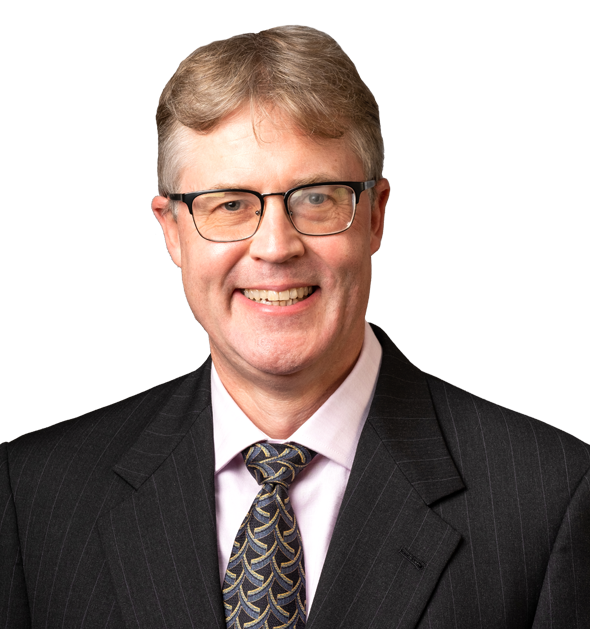 James M. Saya
A partner in the firm's business, banking, corporate, commercial, and securities practice groups, James M. Saya helps businesses successfully optimize their formation, operation and expansion. In his capacity as business advisor, Jim also has a particular interest in guiding clients through the full range of lending, borrowing, and capital raising activities. Jim's experience in issue spotting and prioritizing allows his clients to focus efficiently and economically throughout each project.

Jim joined our firm in July of 2005. Previously, he worked at a large, international law firm as a corporate associate, and later with a large Boston-based law firm as a business and securities law associate.
Memberships
Mr. Saya is a member of the American Bar Association, Connecticut Bar Association and Massachusetts Bar Association.
Experience
Corporate Finance
Jim represents a variety of clients in corporate finance matters, including private placements of equity and debt securities and venture capital transactions. His corporate finance clients include national and international private equity funds, real estate funds, emerging growth companies, and a variety of issuers in the financial services, media, software, retail, and other industries.

Securities
Jim's clients rely on him to structure securities offerings to comply with both federal and state securities law. Jim also has experience in public offerings of securities and compliance with the federal 1933 and 1934 Acts as well as state "blue sky" laws.

M&A
Jim has broad-based experience in the M&A market. He assists clients in structuring their purchases and sales of businesses in asset acquisitions, asset dispositions/divestitures, stock deals, mergers and acquisitions, and other related transactions.

Lending
Jim's clients include large and small commercial banks, finance companies, and specialty lenders in all forms of commercial finance including:

asset-based lending
Revolving credit facilities
health care finance
real-estate finance
mortgage loans
mezzanine financing
multi-tiered financing transactions, including inter-creditor relationships
Borrowers
Jim capitalizes on his experience representing lenders to assist borrowers, ranging from established businesses to start-ups, in structuring and negotiating their borrowing relationships to meet both their immediate funding needs and their long-term objectives.
Outside General Counsel
Jim also represents clients in an "outside general counsel" capacity including counseling clients on: (i) strategic initiatives (such as joint ventures), (ii) commercial contract matters (such as license agreements, marketing agreements, intellectual property agreements, and employment-related matters), and (iii) succession, and related matters).
Representative Matters
Represented a Florida-based "human resources" software company in a complex acquisition of a new business division and successfully negotiating with target company and client's lenders and investors. Representation included asset acquisitions under tight time frames of various companies, acquisition of divisions of various businesses, advising client regarding the restructuring its borrowing and investor relationships in connection with such acquisitions, and reviewing and negotiating its loan and venture capital documentation with investors and lenders with competing and often adversarial goals and agendas.
Represented a national real estate organization in its expansion in the Midwest via various "joint ventures" of commercial retail centers located in the Midwest. Representation included assisting client in building its relationship with its business partners, but also helping client to avoid potential conflicts related to succession and other operational/control issues.
Representation of a large New England based bank in a variety of loans to various borrowers operating nursing homes and assisted living facilities in multiple states. Representation included advising client on nuances of specialized issues related to health care lending, compliance with health-related laws and regulations, and revising loan documentation to reflect health-law related issues.
Represented a first-time business owner in the construction and operation of a new youth-oriented sports complex. Representation included assisting client in obtaining sufficient funds to realize its goals via secured bank debt and outside equity investments.
Advising a Connecticut-based bank in connection with multiple loans to various electricity-suppliers throughout the United States. Representation included advising client regarding the structuring of loans in compliance with various state utility agreements and obligations.
Represented European industrial laundry manufacturer and servicer in its expansion into the United States through the purchase of assets of a seller subject to a Chapter 11 "Reorganization" under the United States Bankruptcy Code. Representation included advising client on issues particular to asset purchases via bankruptcy, as well as obligations under United States law as to its future operations.
Structuring and documenting on behalf of the majority owners a "buy-out" transaction by a minority owner of their ownership in a door and frame manufacturer. Representation included protecting and preserving clients' ability to conduct future business operations and ensuring purchaser's ongoing obligations to client were properly documented.
Education
Mr. Saya earned his B.A. in History, summa cum laude, from the University of Connecticut in 1992. He earned his J.D., with honors, from the University of Connecticut School of Law in 1997.
Contact Us
We'd love to hear from you