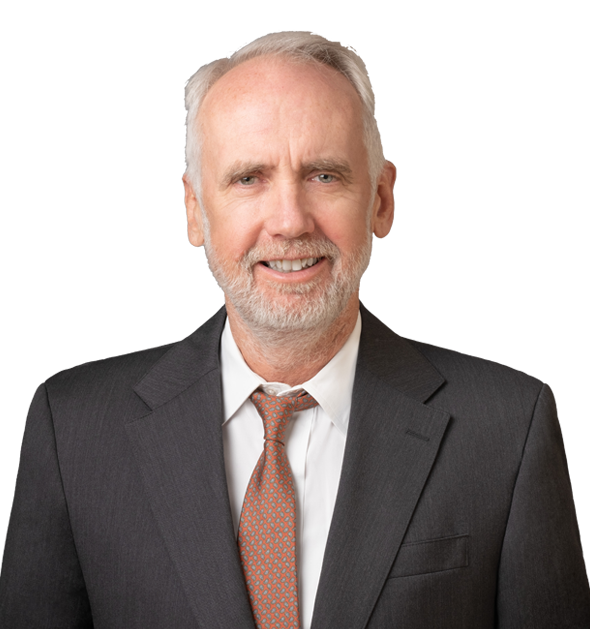 William R. Crowe
William R. Crowe represents institutions, businesses and entrepreneurs in a variety of transaction matters. Mr. Crowe's real estate practice includes representing owners, developers, investors, tenants, lenders and public/private ventures in all phases of real estate projects, including the acquisition, permitting, development, construction, financing and leasing of retail, office, residential, industrial, and governmental facilities. His business law practice includes representing businesses and institutions in connection with management, financial, employment, contractual and other issues. Mr. Crowe has been published in, among others, The Wall Street Journal, the Commercial Lease Law Insider and the Connecticut Law Tribune. Quoted in, among others, The Hartford Courant and The Hartford Business Journal.
Memberships
Canton Conservation Commission, Chairman, 1999-2007
Canton Land Conservation Trust, Director, 2000-2007
Canton High School Mock Trial Team, Coach, 2006-2011
Connecticut Trust for Historic Preservation, Member Advisory Committee, 2007-Present
Connecticut State University High School Writing Competition, Judge, 2008-2015
Yale Law & Business Society, Speaker, 2009
Fordham Law school, Dean's Small and Mid-size Firm Advisory Group, 2015-Present
AV Rated by Martindale-Hubbell



Experience
Recent matters handled by Mr. Crowe include:


Facility acquisition, administration and disposition nationally for multiple office and/or industrial/flex users, including 1MM+ square foot ground-up distribution facilities

The acquisition, administration and disposition of retail properties nationwide for a private fund

Negotiation of credit tenant leases/financings

Representation of a municipality in connection with a flood control implementations project

Synthetic Leases

Defeasances

Serving as de facto general counsel for, respectively, a manufacturer, an educational institution with a captive insurance company


Education
Mr. Crowe received his A.B. in History, with distinction, from Dartmouth College in 1981. He received his J.D. from Fordham University in 1984. He was a Member of Fordham Law Review from 1982-84 and an Adjunct Associate Professor of Law at Fordham from 1985-88.
Contact Us
We'd love to hear from you